Bluechip Backlinks 2023
Your Comprehensive Expired/Aged Domain
'Swiss Army Knife':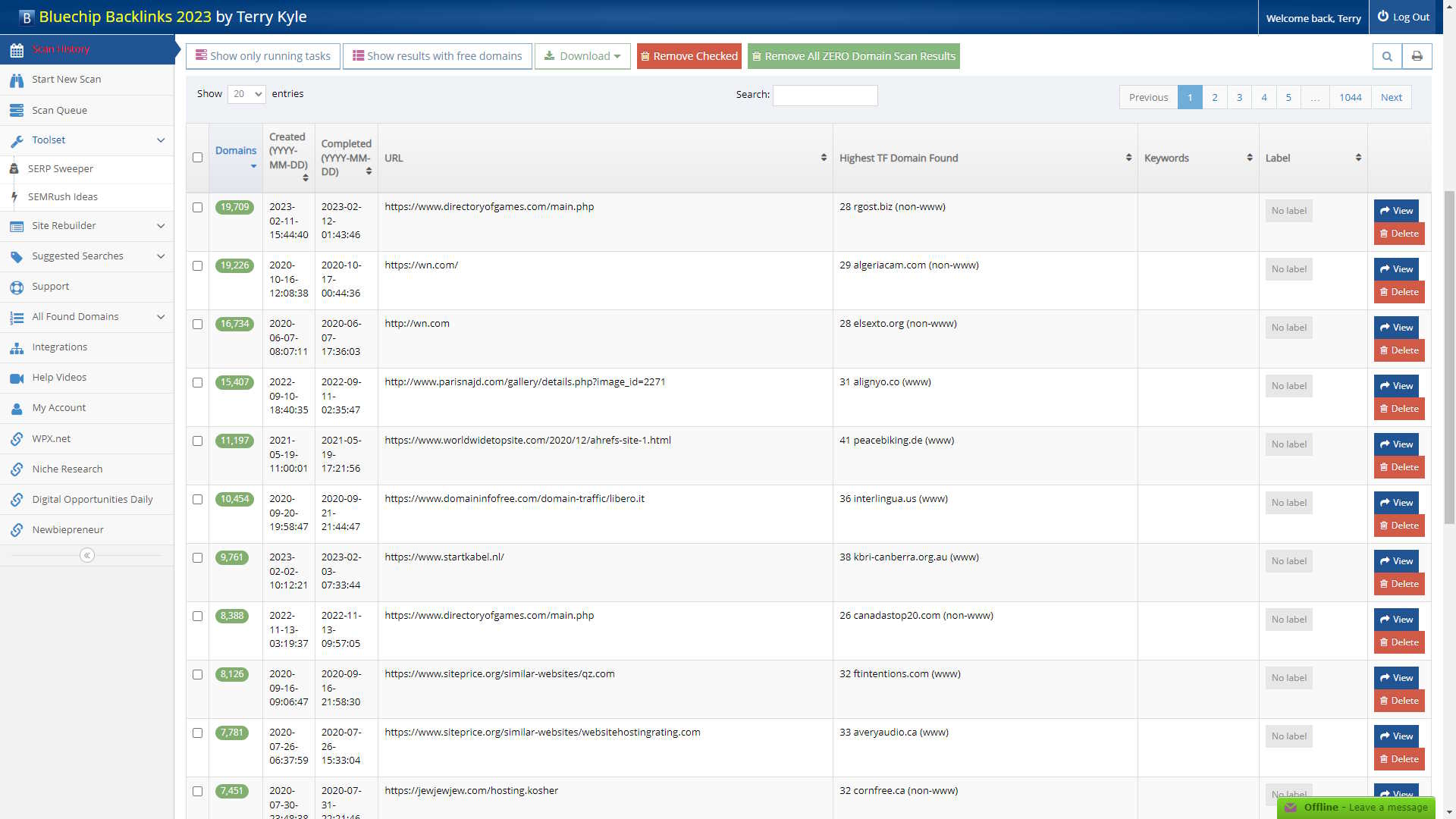 Every Friday, We Email You TEN THOUSAND+ TrustFlow 20+ Expired/Aged Domains From Our Own Research: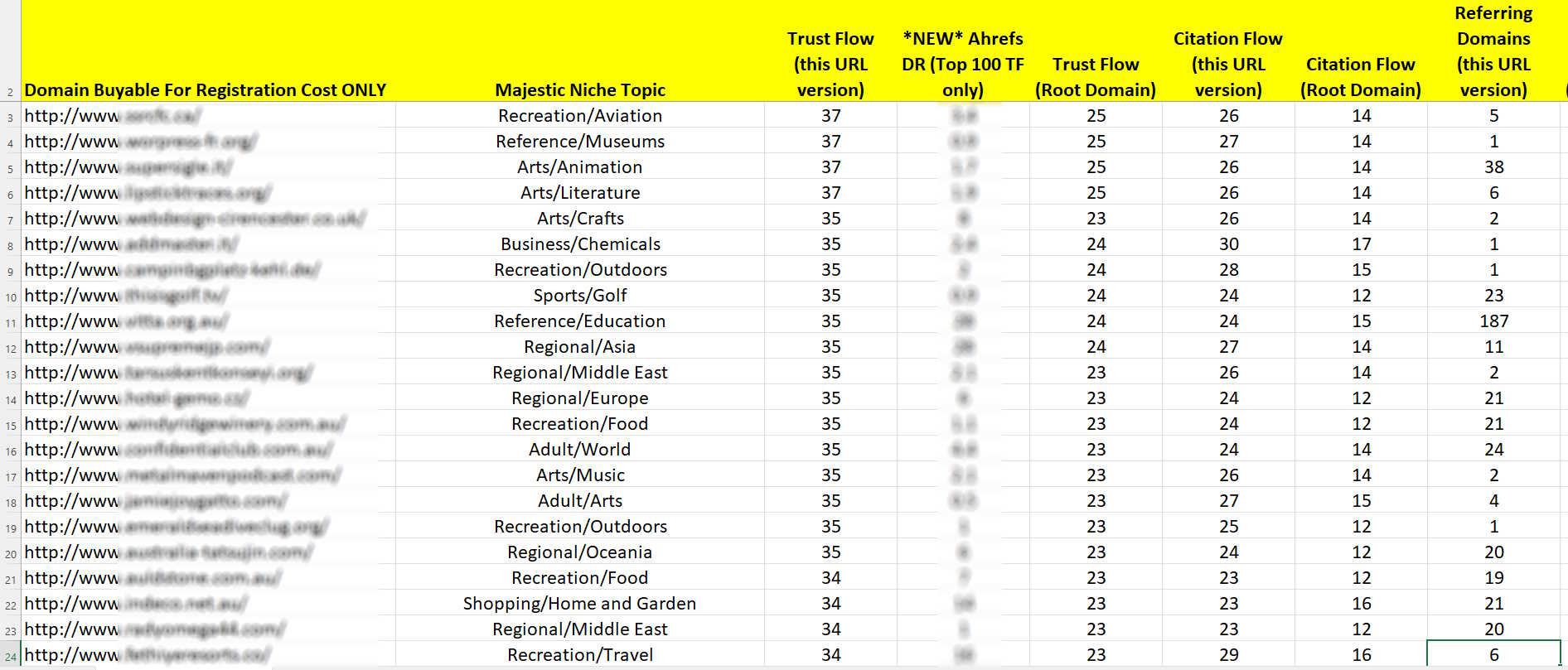 Every Day, THOUSANDS Of Domains With
Great Backlink Profiles Become Available
BUT HOW WILL YOU FIND THEM WITHOUT A PRO TOOLSET LIKE BLUECHIP BACKLINKS 2023?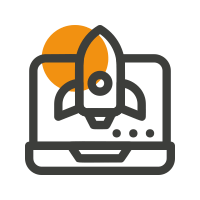 Site Scanning To The Power Of 4
Bluechip Backlinks 2023 scans up to 4 websites at a time - while you're sleeping (all industrial scale computing is done at our end, not yours) - looking for high authority, low cost expired domains in your niche for you or your SEO clients.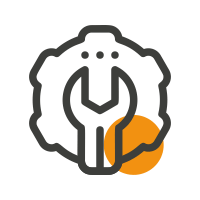 Sort Hits By Highest TrustFlow
Toggle all your crawl results by highest TrustFlow to see exactly where Bluechip Backlinks 2023 found gold for you.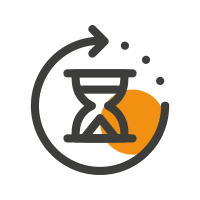 Works While You're Sleeping
With Bluechip Backlinks 2023, there is NO old-school app to download or computer you need to leave running at your end. Everything is done at our end on high end servers in the Cloud once you tell Bluechip Backlinks 2023 where to look in your niche/s.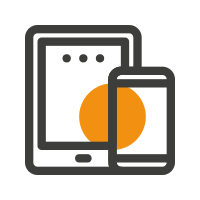 Scan SERPS In Your Niche Back To January 2012 For Expired Domain Buy Opportunities
One of the many benefits of Bluechip Backlinks 2023 is that you can take advantage of years of linkbuilding investment by your niche competitors.

How?

By scanning their high ranking sites for outbound links (and authority) to expired domains that nobody now owns. And you can scan through the SERP results dating back to January 2012 for possible expired domains with authority to buy.
Reverse Engineer Your Niche Competitors For More Expired Domain Opportunities
When sites rank high in a niche, they usually rank for a ton of related keywords apart from their main target keyword e.g. a high ranking site for the keyword, 'save marriage' also ranks highly for related terms with plenty of search volume like 'my husband yells at me', 'marriage counseling', 'what is cheating in a relationship', 'infidelity', 'relationship questions', 'intimate questions to ask your partner', 'stages of a dying marriage', '15 signs your marriage will end in divorce' etc. That opens up more expired niche domain options for you and that toolset is included inside Bluechip Backlinks 2023.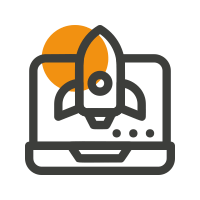 TEN THOUSAND+ TrustFlow 20+ Expired Domains Emailed To You Every Friday
From our own intensive expired domain scanning each week, we publish a list of 10,000+ expired domains that can be bought for ONLY the price of domain registration.

Instead of risking many thousands of dollars (or more - yikes!) on a domain that may have a hidden penalty that only Google knows about, with Bluechip Backlinks, you can easily test multiple expired authority domains in your niches to find the ones that Google loves and which ones it is NEVER going to rank.